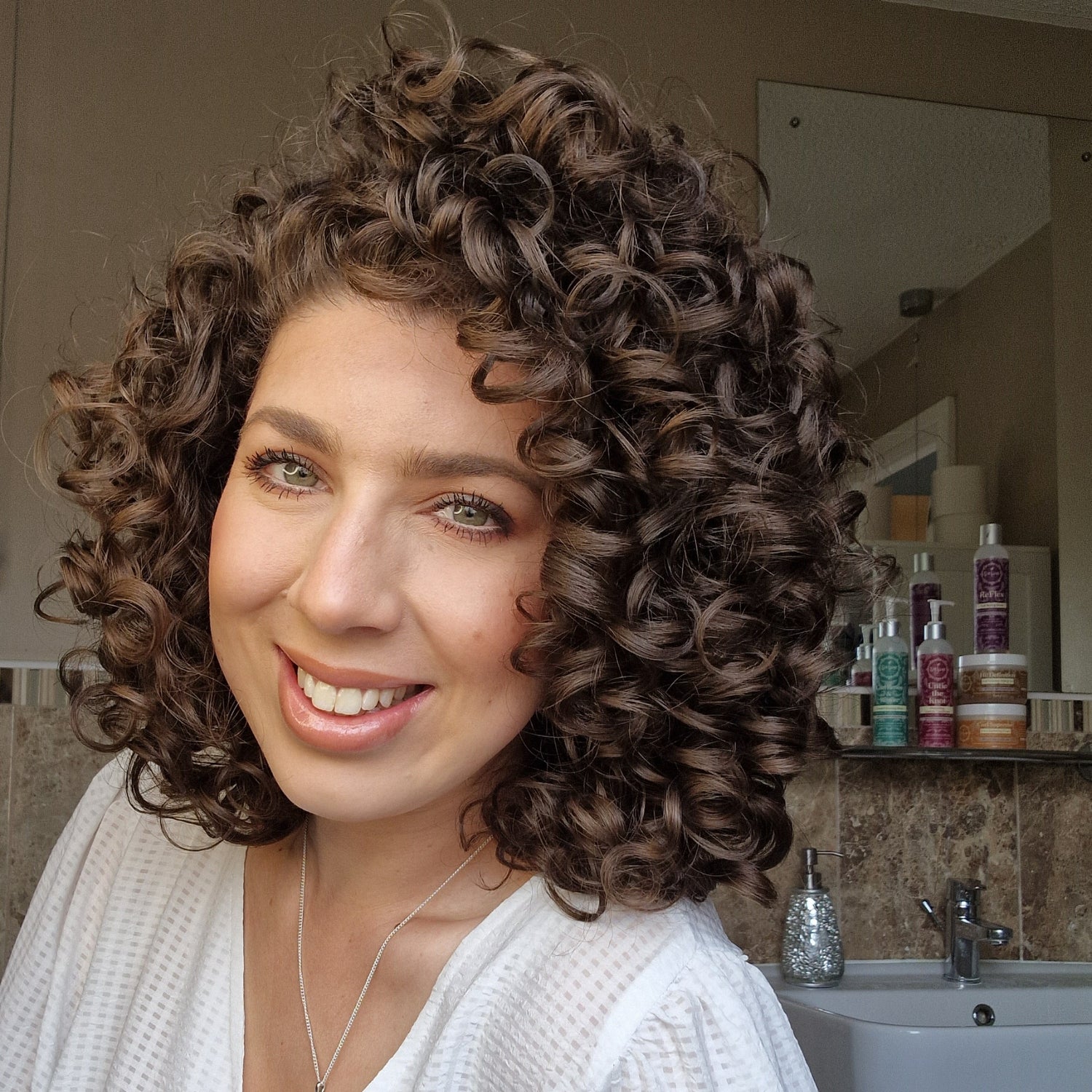 Victoria
United Kingdom
Curl Concerns
Healthy curls & definition
The TréLuxe Difference
Protein Balance and Long Lasting Moisture & Definition
My #TreLuxeCurlStory
I have always embraced my curls and this is definitely because of my wonderful mum. She was a hairdresser so I didn't really have a choice in the matter! She would always teach me to love them and look after them the best way she knew how. I always used good products on my hair growing up but I never knew HOW to take care of my curls. I thought I did at the time but it's not until I look back and realize all the mistakes I was making in routines.

In January 2021, we'd hit another lockdown so I decided to embark on a healthy hair journey. After joining some Facebook groups and experimenting with techniques and products my hair was finally starting to look healthier and my curls looked much more defined but something was still missing...

Read more +

It was now Oct 2021, I'd not really tried any products with protein in so after researching and seeing a lot of people mention TréLuxe in the FB groups I decided to purchase the 360° Curls Collection Bundle! WOW! For starters, the smells won me over but my results were something else. I remember jumping on my stories because I couldn't wait to show my followers my results! I'd finally cracked it and this was the missing piece to my journey.

It's not until trying TréLuxe that I realized my hair craved protein, so not only did I find some fantastic products I also learnt something new about what my hair needed. My favorites have to be the stylers - cream, mousse, gel and serum! Every time I use them I get fantastic results! I can't tell you how much I've relied on these products during the winter months either, not only do I get my protein boost but my hair is lovely and moisturized. I've been getting more days out of a wash routine compared to other brands I've used. They're just a brand I can rely on time and time again.
Milan
Atlanta, GA
Curl Concerns
Frizz
The Tréluxe Difference
Elongation and Frizz-Free Defined Curls
My #TreLuxeCurlStory
I am an athlete, and I've always found it difficult to keep the health of my hair a priority when I was so busy on the soccer field. Since I would have some kind of physical activity to do every day, I found it difficult to be able to embrace my curly hair because of the fact that it was always tied back due to playing sports. It affected my efforts in keeping my hair healthy because I didn't have much time to be able to try new products and style it in the way that I would like for long because I knew it had to be tied back everyday anyway.

Over the past few years, I've made it a priority to put my hair first. The main reason is because I noticed that when I would take my hair out of a protective style, that it would be very frail and I would lose a lot of hair when I washed it. I also noticed that I felt way more confident in my protective style, which was a scary feeling to me because when I transitioned back to natural, I would have an instant mood change. This was one of the main reasons why I decided to put so much focus into my natural hair.

Read more +

For me, I can't specifically point to one main problem that I've faced, but I will say that I do struggle sometimes with the consistency of my hair. What I mean by this, is that some days my hair will behave and have the frizz controlled, while other days, I can't even get it into a simple style. This could be frustrating sometimes but with everything, my hair requires a lot of patience. Another main problem that I am still struggling with to this day, is shrinkage. Shrinkage is something that to me, is very very discouraging. In my journey of embracing my natural hair, the reason why it was such a struggle in the beginning, is because I would fall in love with the length of my protective styles.

Length and consistency of my hair would discourage me from going anywhere because I wouldn't know how to manage my hair to do a style that I felt great wearing! I felt frustration, mostly. I think mostly going from a protective style, which is normally an easy style that doesn't require much work, and shifting to my natural hair which requires more attention, and patience would ultimately just frustrate me. Wanting to go back to straightening my hair, or putting it back into braids.

 TréLuxe has helped me overcome so many issues, both in my hair and mentally. On my first time trying TréLuxe , I almost thought that the products were too good to be true because my hair was sitting at a length that I didn't ever think was possible with the shrinkage that I experience. My two favorite products so far are the Hi! Definition Curl Enhancer Styling Gel, as well as the Untie The Knot Nourishing Leave-in Conditioner. I do tend to experience dryness in my hair, but using the leave-in conditioner allowed my hair to stay hydrated even after the products dried, which is normally rare for me. I also loved the curl enhancer gel because I didn't need much product for my curls to be defined and elongated.

As I mentioned previously, shrinkage is such a huge struggle for me. Although I know that it is impossible to completely eliminate shrinkage, I also know that some products have the effect of elongating your curls, and this is something that I look for in my results when I try a product. Out of many different hair products and brands that I've tried, I felt the most confident with TréLuxe  because of the fact that my curls had length and the definition that I was looking to achieve.

After using TréLuxe, I finally feel confident within my natural hair. I finally feel that with patience and these wonderful products,  my hair is worth embracing as much as I embrace my hair when it's in a protective style or straightened. Thank you, TréLuxe!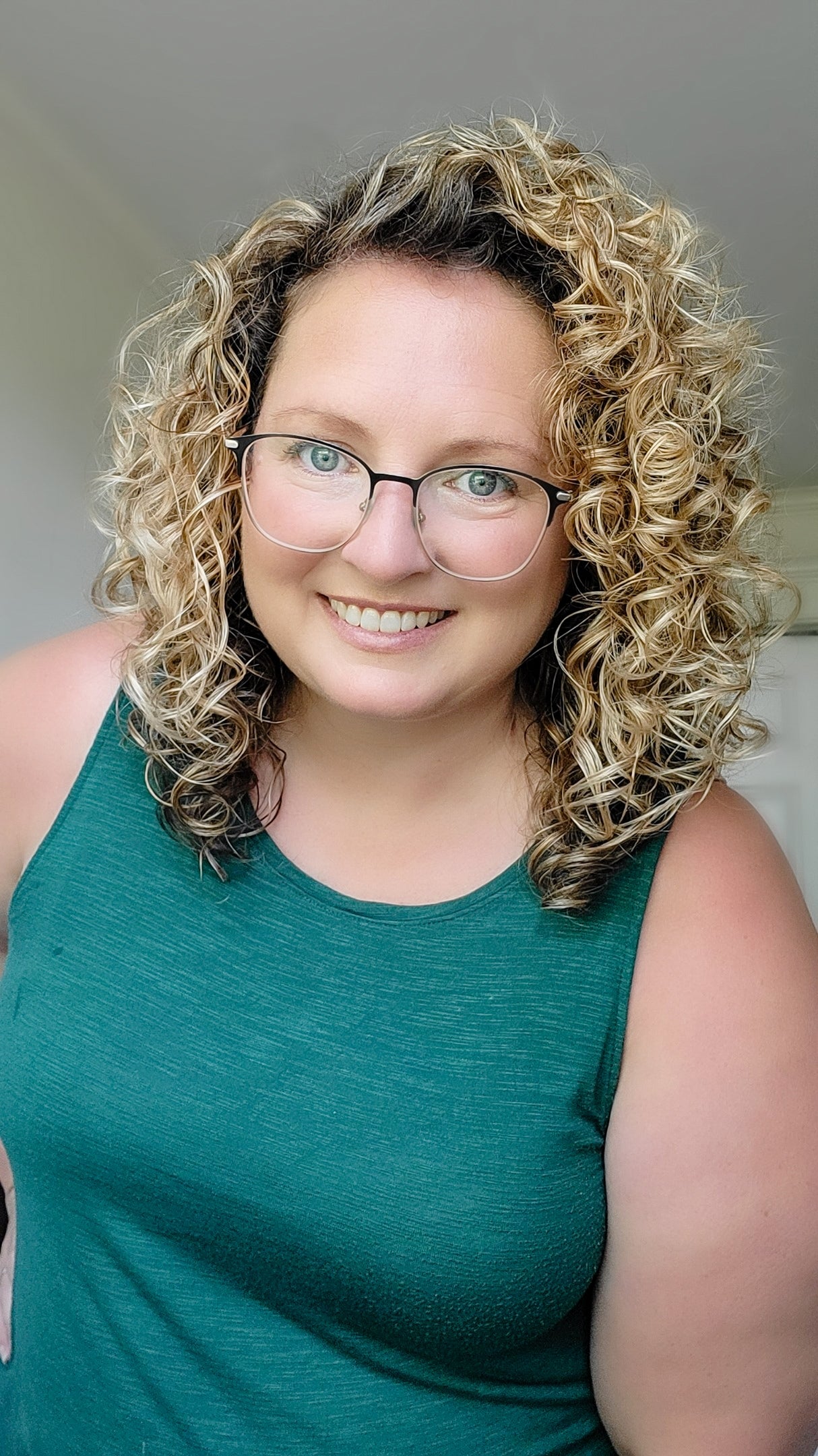 Kristin
Nova Scotia, Canada 
Curl Concerns
Fine, high porosity hair that gets weighed down easily 
The TréLuxe Difference
Lightweight, well balanced, and quality products
My #TreLuxeCurlStory
I'm a retired nurse turned curly hair enthusiast. During my time nursing, my hair needed to be up. I struggled getting any long-term wear, as my curls would get stretched out and couldn't be refreshed easily. Now, sharing my curls with others, I want them to see that you can have nice curls using easy-to-use products & techniques.

You know the saying "you want what you don't have?" Well, that was how I felt with my hair! I had curly hair but wanted straight so badly. Over the years, there were times I'd wear my natural curls, but they would either have the crunchy, wet look or be puffy, frizzy & out of control. So, for the most part I would straighten/curl my hair to achieve the hair I wished I had. No one noticed or complimented my hair until I would straighten/curl it. Which didn't go unnoticed & a reason why I continued doing it for so long.

March 2020, I stumbled into the curly world. Seeing others wearing their gorgeous curls proudly made me wonder if my hair even had a curl left & if I could maybe do the same. That's when I took a deep dive into the curly girl world, soaking in all the information I possibly could. 

Read more +

The problem was the products often suggested and available to me ended up being too heavy and conditioning for my fine hair. Weighing them down, leaving limp and lifeless curls. I found I was needing to wash more and still wasn't happy with how they looked. Making embracing my curls no easier than before but thankfully I didn't give up.

After being influenced, easily, on Instagram, I put all my eggs into one basket and bought the 5 original products. I immediately fell in love. These products were different from what I had been using. TréLuxe was lightweight, well balanced, quality products. My curls had life, bounce, hold & flexibility. Making refreshing easy between washdays when needed. Untie the Knot Nourishing Leave-in Conditioner, ReFlex Curl Styling Serum & Hi! Definition Curl Enhancer Styling Gel quickly became my staple products. They are versatile, not only because they work for all hair types but solve a variety of my issues like frizz, hold & softness on both my wash & refresh days. The shampoo and curl cream come in handy for those dry Canadian winter days and after my highlights, when I'm needing a gentle cleanse and more conditioning. A bonus with TréLuxe being concentrated, I'm needing to use much less product & not needing to rebuy as often.

After 3 years, TréLuxe is still what I reach for most. No matter the time of year or occasion, I know I will get the consistent results I'm looking for. TréLuxe is top notch!!